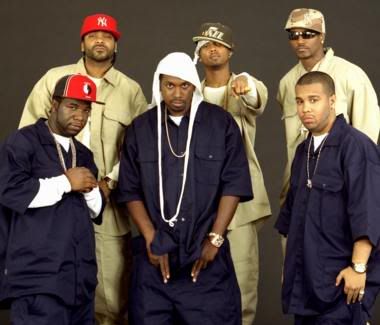 Jim Jones dropped a bombshell when he spoke to NYC Radio Hot 97's on-air personality, Miss Info. According to Miss Info Jimmy spoke to her "on the record" about the situation and said the he and Dipset are putting Cam "on punishment."
Internal beef rumors have hovered over the Dips for years specifically with Cam & Jim but both artists have always debunked the rumor. Well Capo offers this:
"Me and Cam'ron havent spoken to each other in a year…. I kept quiet out of loyalty, I felt like if we cant be friends then at least we can do business together….But now I can't be next to you….I'm through wit being in hot water because of you….We still the Diplomats. We worked too hard to achieve our own success and now we're gonna do something new…."

According to inside sources within the ranks of the Dips, Juelz and other members of the crew are shocked by Jim's actions and are not in agreement with him. Since Cam basically started Dipset and actually owns the Dips brand I wonder how that'll happen…
Jones will interview with Funkmaster Flex Monday night on Hot 97 NYC radio (97.1 - WQHT) and explain his stance and share his shocking suscpicions concerning what really went down with Cam & Tru Life's altercation. Cam's camp deny any punches landed but Tru & witnesses say Tru caught him in the eye (allegedly)…Stay tuned.
Cam has yet to respond…he's currently out of NYC. But you know he will…